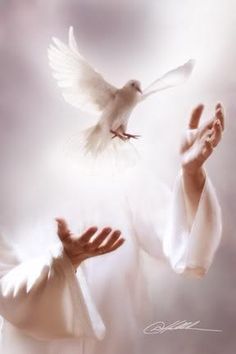 ARE OUR EARS HEARING ARE OUR EYES OPEN TOO?
Are our ears hearing are our eyes open too
are we hearing exactly what God wants us to do
When we hear Him..do we obey
do we follow exactly what He had to say
Jesus said He would send the Holy Spirit to teach us
So why go to religion and all the fuss
We need to be quiet and be one with Him
So we can hear and enter in
Be part of what He is doing not follow man
Follow the one…the great I am
He is the one who showed us all how
What is it we are doing now?
Has something entered..it is in control?
where is the freedom.. what was it they stole?
Where is Gods Spirit
He makes us whole!
The Holy Spirit is moving all mans ways will end
people will come running to call Jesus their friend
The earth renewed all hatred will be gone
are you watching and listening it won't be long!
THANK YOU JESUS!!!